Open Farm Day
Saturday, June 17, 2017
at Rising Fawn Gardens
9:00 a.m. to 5:00 p.m.
Practice yoga, picnic, enjoy live music, hike our trails, help in the gardens, or simply rest, retreat, and be!
Yoga with Madia – 10:00 to 11:30 am
Space for this class is limited.
Please reserve your space at the bottom of this page.
Embracing Your Light:
A grounded practice that stimulates subtle heat in the body/mind and calms the heart ~ ALL levels welcome.
Honoring our Connection to the Sun, to our community and to ourselves~
We will be practicing Variations of sun salutations for ALL levels to honor the Sun, the light and what it provides, the heat of transforming, the warmth of comfort, an access point for prana (life force) to enter the gross and subtle bodies. The Salutations will be intertwined with reflective, nurturing poses.
Let the solar energies of the summer nourish and support you.
Why do we practice Sun Salutations?
We practice Sun Salutations to create "tapas" or inner heat that cleanses the body and can bring us into a state of meditation in motion.  This inner heat of the practice combined with the one pointed focus of meditation begin to peel away unnecessary layers. As we let go of these layers, we have the opportunity to be less in our head and more in our heart.
Every asana offers an experience ~ Honor Your Own Experiences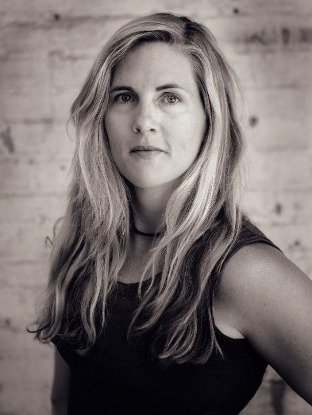 Madia Swicord
Chattanooga Yoga School Director
+ Lead trainer
Eryt-500, lmt
Madia is always exploring and encouraging the adventure of "the edge" of what awakens you. Dancing with the mind/body interface can be felt in all her classes. Come play the edge and see what stirs you.
Madia created, owned, and operated one of the first yoga & massage studios in Chattanooga from 2000-2010.
She is a Graduate in the Professional Training of Hakomi Mindfulness Experiential Therapy in Asheville, NC. Hakomi can be experienced as mindfulness based "assisted self-study" that utilizes the body to access stored information about how we see the world. She integrates massage, yoga and Hakomi Principles in her private sessions to support insight and new perspectives that may bring more joy and contentment.

Learn more about Madia's private practice ~ madiastudio.com
Learn more about Yoga Teacher Training, workshops and Retreats ~ chattanoogayogaschool.com
Music on the Deck with Jim Palmour – 3:00 pm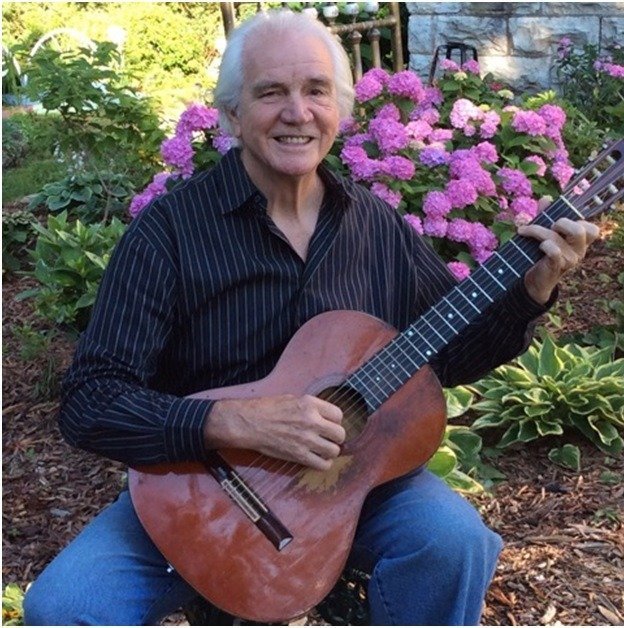 Jim Palmour
Guitarist and vocalist, Jim Palmour is happy to share his love of music for the benefit of Rising Fawn Gardens.  He brings a variety of musical styles from Bluegrass to American classics, with a little humor in the mix. He also teaches private lessons in various guitar styles.
This is a donation event with proceeds from the day going to our Scholarship Fund. Read about our Mission and Scholarship Fund here.
Although we love our furry friends, please no pets at this event.