"I am going to try to pay attention to the spring. I am going to look around at all the flowers, and look up at the hectic trees. I am going to close my eyes and listen."
Anne Lamott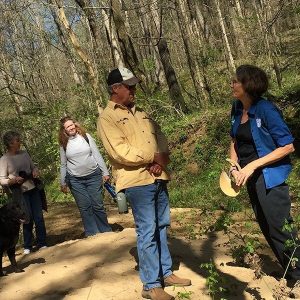 Join Christine Hunt, Aquarium horticulturist, for a wildflower walk to see the colorful beauty of spring ephemeral flowers including shooting star and more Virginia Bluebells anywhere around.
10:00-12:00
$10 per person, $25 per family. This walk is limited to 25 people.
Bring a picnic to enjoy following the walk!