Join us for our first "Open Farm Day" at Rising Fawn Gardens!
March 18, 2017
9:00 a.m. to 5:00 p.m.
We encourage you to pack a picnic and hike our trails, help in the gardens, or simply rest, retreat, and enjoy our sanctuary.
Cost for the day is $20 per person or $40 per family, with proceeds from the day going to our scholarship fund. If these costs are prohibitive, we are happy to consider trade opportunities — access to the farm in exchange for assistance with parking, set up, clean up, etc. Please contact us if you'd like to learn more.
Although we love our furry friends, please no pets at this event.
Here are a few options for your day:
Yoga 10:00 to 11:15 a.m.
The Purna Yoga Morning Series – a gentle introduction and awakening series -guided by Jayne Cagle of One Joyful Yoga.
Jayne teaches practical meditation techniques and restorative styles of yoga that promote living a vibrant and abundant life. Her style empowers students to live their lives joyfully and includes alignment-based asana, heart-centered meditation, nutrition and applied philosophy. Recommended for all levels mid-teens and up; the class is open to students of all levels, including those who have never practiced before.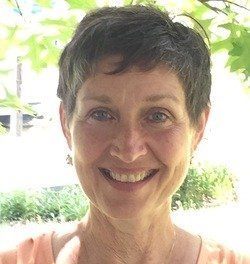 If you plan on attending the yoga class, please send us a direct message so that we may add you to the list as space is limited, and please bring a yoga mat.
Music and Tea on the Yoga House deck — 3:30 to 4:30 p.m. 
Music by
Greg White Hunt
of Bamboo Gardens and Music.  Greg offers world music tones from his handcrafted instruments.