Blueberries
Blueberries typically begin ripening in June and invoke quintessential images of summertime. Their vivid color is a rarity in the natural world, signaling that though small, these berries are a special kind of food. The tiny fruits are hugely loaded with vitamins, minerals, and phytonutrients. They are known for their powerful antioxidant properties, and, of course, for their delicious, sweet taste, with flavors that burst in your mouth.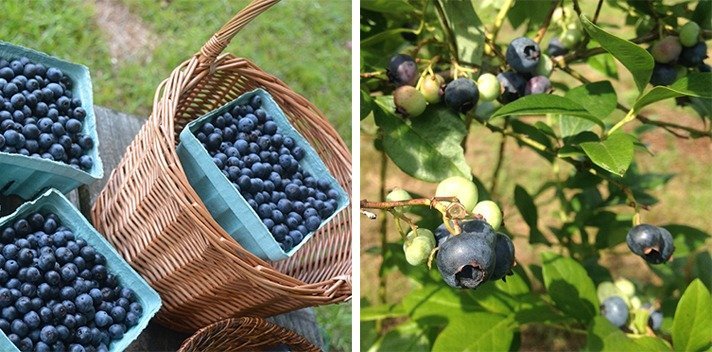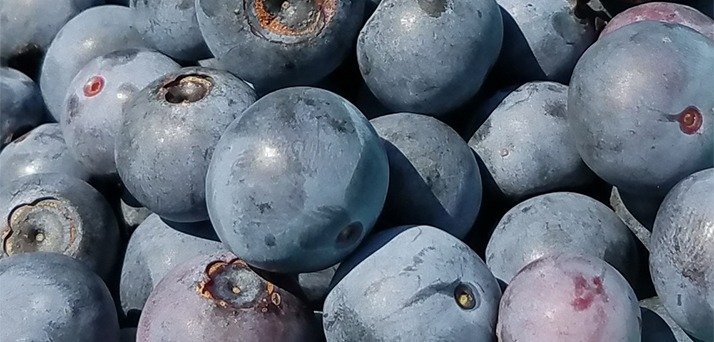 Turmeric and Ginger
Turmeric and Ginger are harvested during late fall into winter and fresh rhizomes of both are available for sale during these months. In our farm kitchen we preserve the harvest by drying and processing a proprietary blend of spices sold in 4 ounce jars. This unique seasoning is prepared in small batches to be sold on site during events and makes for a perfect souvenir that retreat or workshop participants can carry home with them.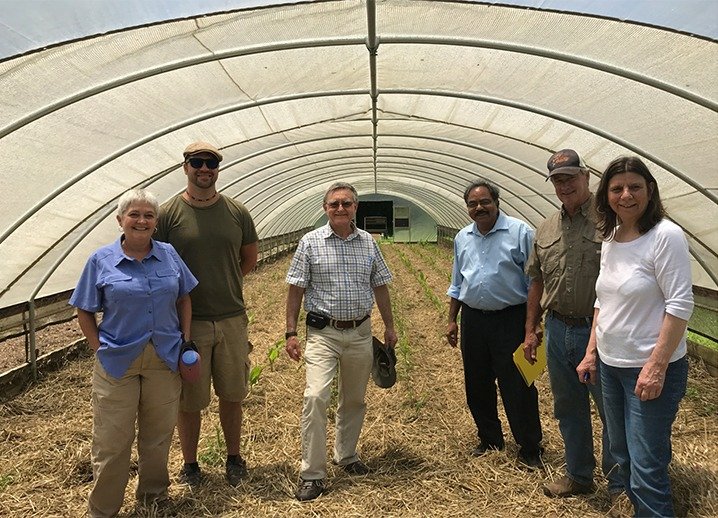 Auburn University has an on-campus plant collection of healing herbs and provided the original rhizomes from the first planting of turmeric at Rising Fawn Gardens. The relationship with Auburn is a family tradition. Steve, Karen, and their three sons are all graduates of Auburn. While their youngest son, Joseph, was a student, he worked at the University's Plant Science Research Center in the Medicinal Garden. His parents, curious about the plants he was tending, asked if he could share a few of the turmeric rhizomes to grow. The rest, as they say, is history. From these first rhizomes and other Auburn sourced cultivars added in over the years, a crop producing over 600 pounds of rhizomes has developed. Currently, Auburn University and Alabama A&M University are conducting a grant-based study to determine turmeric's viability as an agricultural product for Alabama farmers. Rising Fawn Gardens provides one location for this research which includes the cultivation of some not-so-common varieties, including a few that are blue and green in color!
Turmeric not only contributes flavor to our diets but also medicinal benefits. According to the National Center for Complementary and Integrative Health, a great deal of research has been and is being conducted on the benefits of turmeric on a variety of health conditions, to include controlling pain, reducing skin irritation, improving heart health, and even as a therapy for certain cancers. The Arthritis Foundation cites several studies which suggest that curcumin, a medicinal constituent of turmeric, benefits the immune system and has anti-inflammatory properties, in terms of both reduction and prevention of inflammation. Like its plant relative, ginger has also been found to be beneficial in treating a number of physical ailments. The National Center for Biotechnology Information provides a database of collected research which suggests ginger generally supports digestion and cardiovascular function as well as provides antioxidant, anti-inflammatory, anti-nausea, and even anti-carcinogenic properties. Beyond their health benefits, ginger and turmeric offer vibrant additions to the complexity of any flavor palate. Both members of the Zingiberaceae family are delicious additions to broth or stews, curries, vegetable medleys, golden milk beverages, and more. Their bright, sunny colors can warm and comfort you on the coldest of winter nights.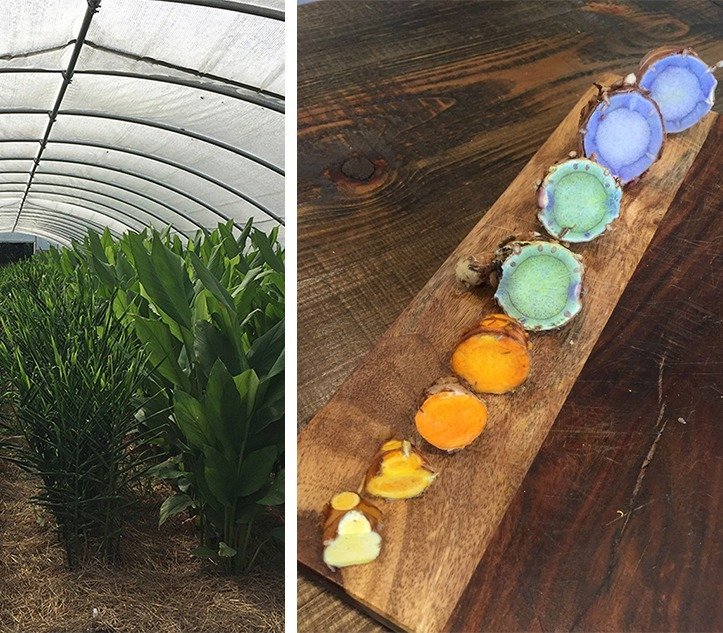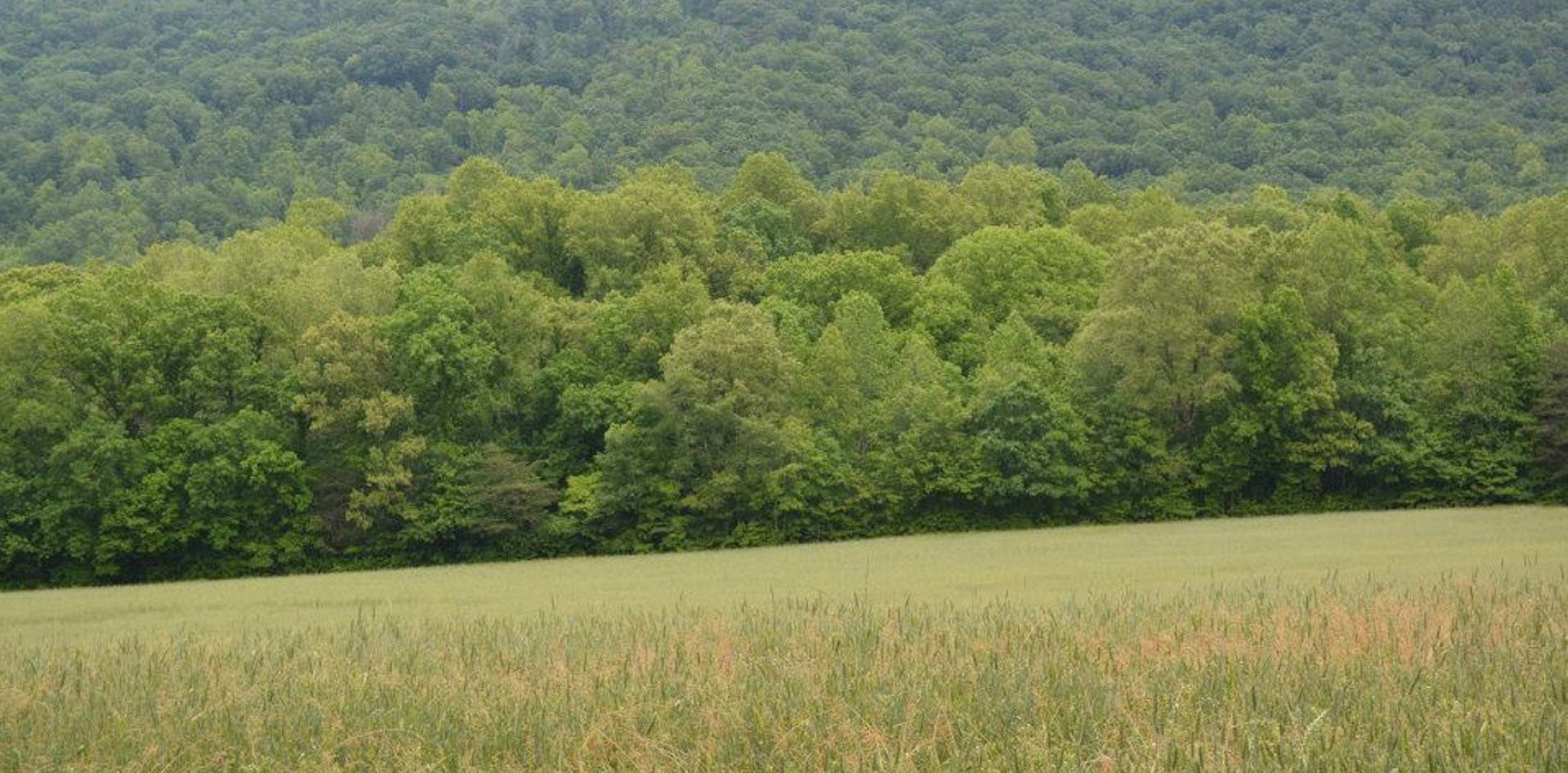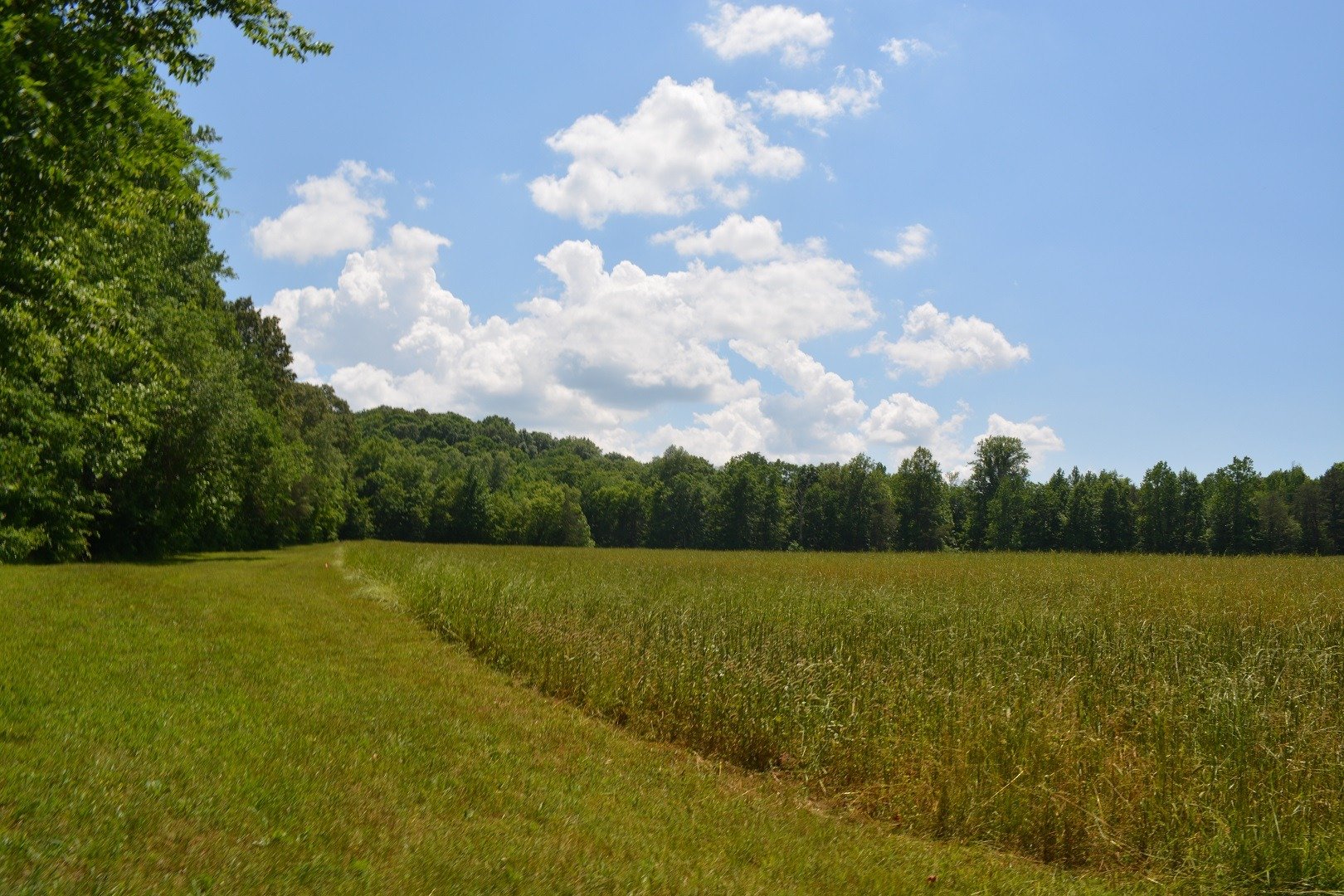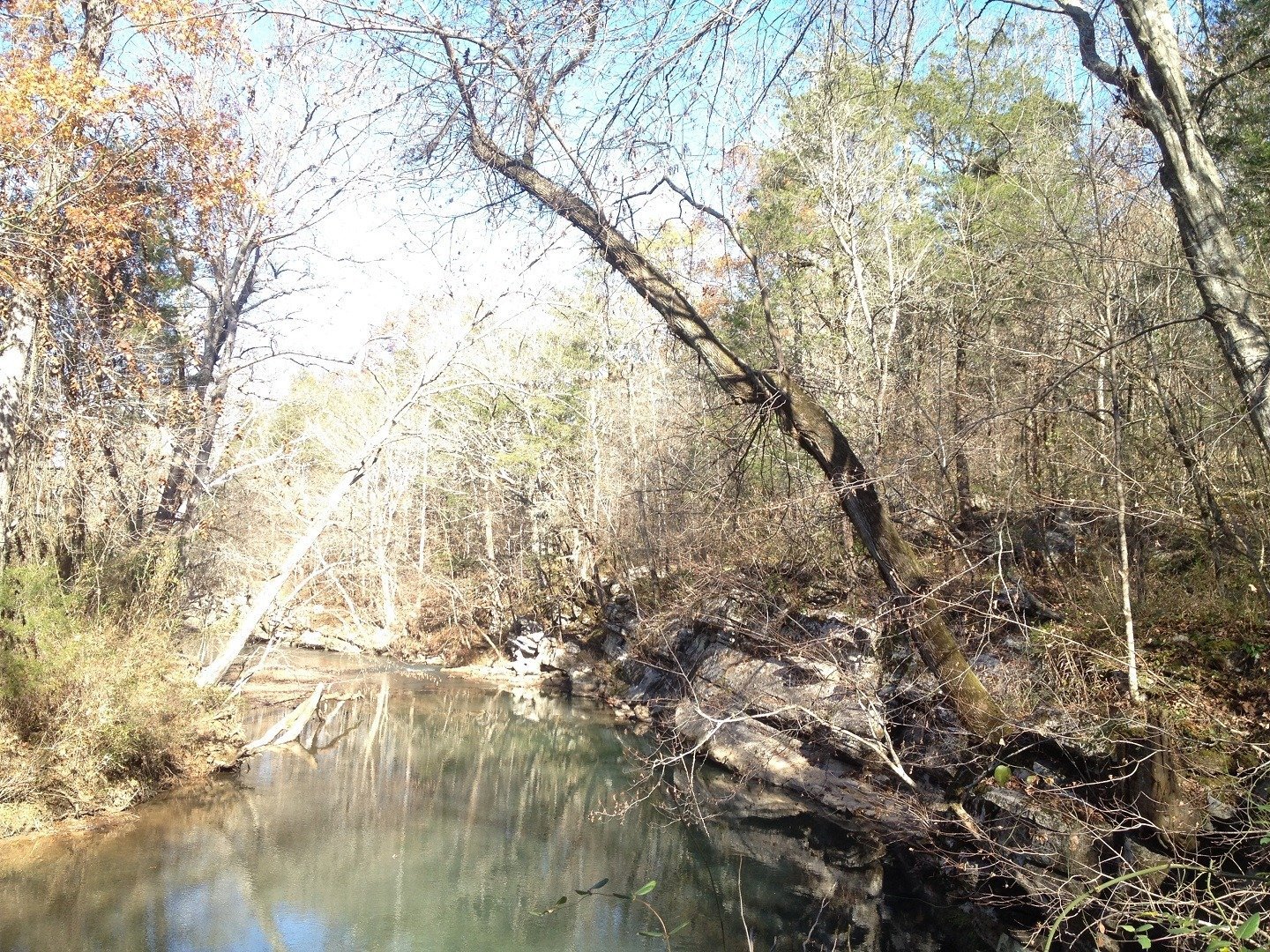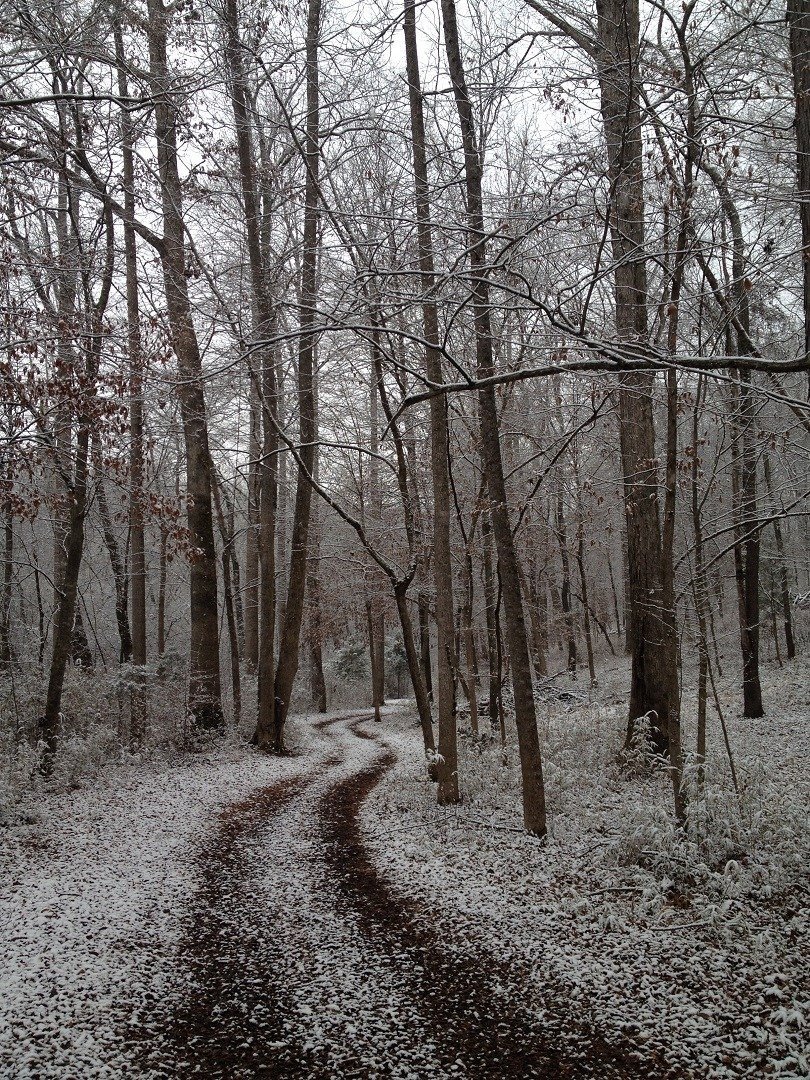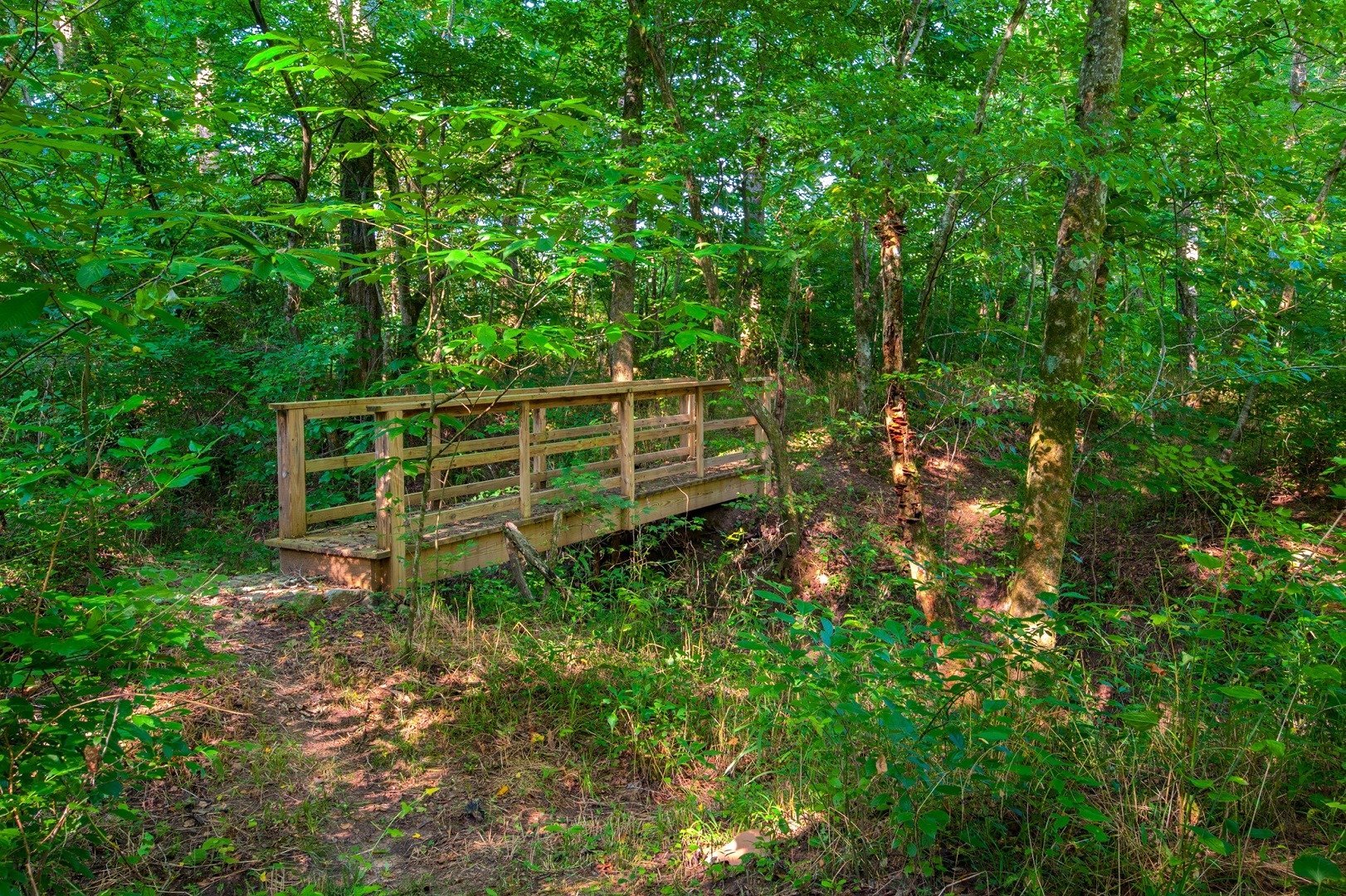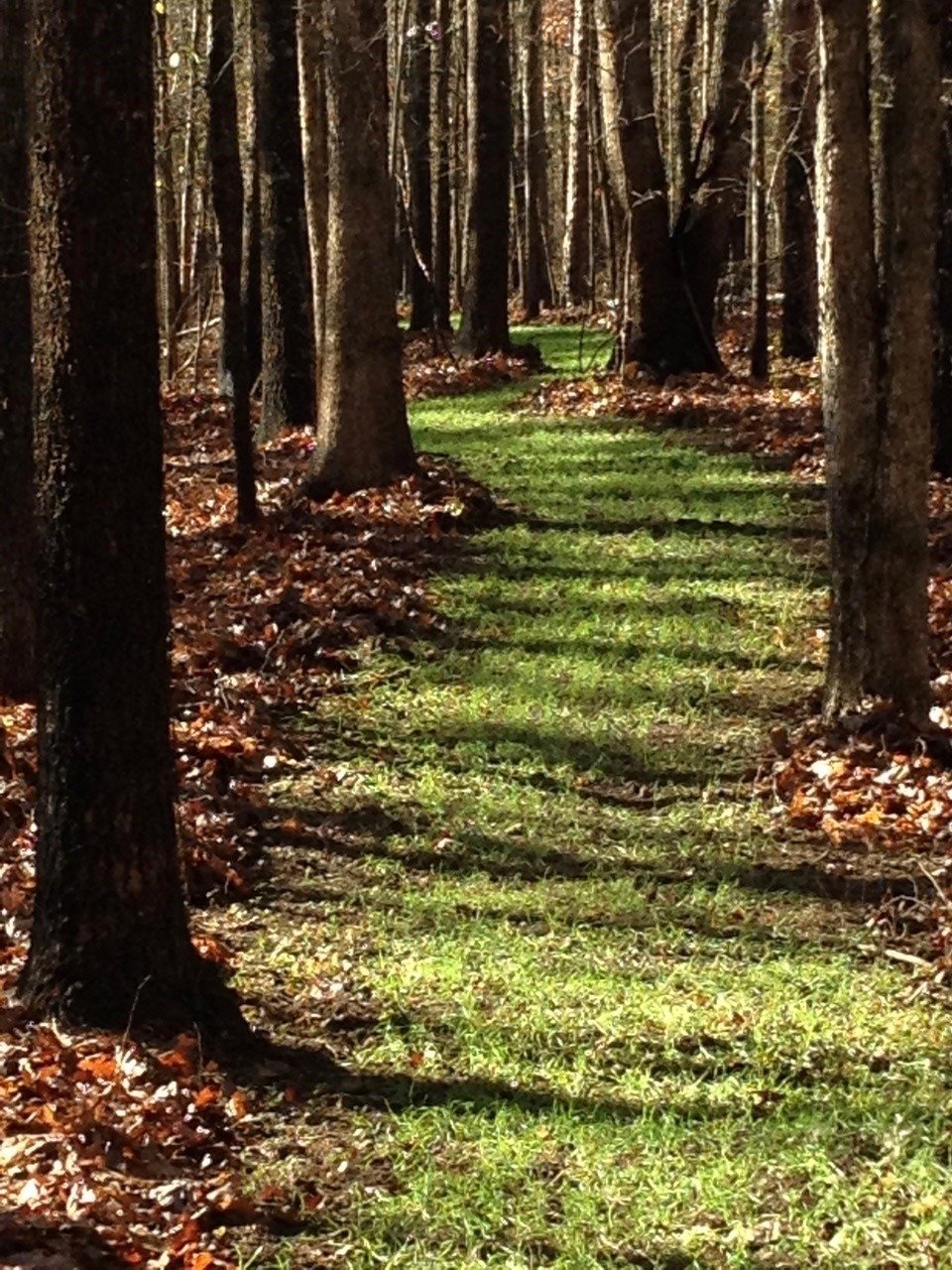 walk & wander
At Rising Fawn Gardens, walking trails meander throughout the fields and forests. Visitors can wander alongside Lookout Creek and the stone remains of Cureton Mill, an antebellum remnant of previous landowners and their livelihood, or hike the ridgeline of Lookout Mountain which serves as the backbone of the farm. This ridge, along the affectionately named 'Green Mile,' offers a sweeping view beyond the property lines. Traveling along these well loved paths is an immersion in nature and history.